CALENDAR OF EVENTS
January
21   Report Cards Released / No After CARES
30   Catholic Schools Week Kick Off
30   SPX Open House 9:30 – 12:30
31   Scholastic Book Fair Starts
February
1-5  Catholic Schools Week
2     No After CARES
4     Noon Dismissal
4     Last Day of Book Fair
7     2nd Quarter Honors
9     1:30 Dismissal
18   No School / Parent Teacher Conferences
21  School Closed 
ANNOUNCEMENTS ABOUT COVID-19 AND SCHOOL UPDATES
Information and Resources
---
NEWS AND EVENTS
Parent Alert and Emergency Closings –  In our effort to improve communication between parents and school, St. Pius X School is using a telephone broadcast system called FACTS SIS Parent Alert that will enable school personnel to notify all households and parents by phone within minutes of an emergency or unplanned event that causes early dismissal, school cancellation, or a late start.  St. Pius X School will report school  closings/delays on television channels WTKR 3, WVEC 13, and WAVY 10.  A Parent Alert message via phone will be issued  and information will be posted on the school Facebook page. The Parent Alert will also be used to communicate general announcements or reminders.  St. Pius X School does not follow Norfolk Public Schools.
FACTS IS NOW ACCEPTING FINANCIAL AID APPLICATIONS FOR THE 2022-2023 SCHOOL YEAR
Please log into FACTS family portal and select the Financial Tab and then select Apply For Grant and Aid.  Your FACTS application and ALL supporting documents must be submitted by March 1, 2021 to be considered for Round 1.  The application can be found on your FACTS account.  For questions or concerns please contact Mrs. Weidman at sweidman@piusxparish.org.
Parents please check your FACTS account for any outstanding balances.  All accounts most be current to receive your child's report card this Friday.
---
Arrival Time – The school day begins at 8:00 a.m. This means the school doors will be locked at 8:00 a.m. promptly.  Students who are not in their classroom or arrive past 8:00 a.m. must report to the school office accompanied by a parent/guardian to pick up a late slip. It is in your child's best interest to arrive at school on time, so they can participate in daily learning activities.  Our goal is to make every day a great day by making the most of every minute of the day!  Please be on time!
St. Pius X Book Fair will be open January 31-February 4. All purchases benefit the school. Please take some time to view the Virtual Store.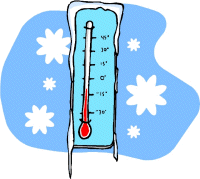 Attention Parents: Please send a jacket to school with your child everyday during the cold weather months. 
---
St. Pius X Church News
Faith Formation
First Reconciliation and First Eucharist: We invite all Catholic 2nd graders and older to St. Pius X First Sacrament preparation. Sacramental Prep will start January 2022.  First Reconciliation class will be on Saturday Mornings. Dates will be shared in November.  First Eucharist celebration will be after Easter this Spring.  Registration is online or you may call Cass in the parish office at 757-583-0291 ext. 13.
RCIA: Adults: Do you want to learn about the Catholic Church? Can we help you as an adult get ready for First Communion? We can assist you with these processes. Come to St. Pius X Catholic Church Open House for inquirers on October 5th at 6:30 pm in the Church.  We also invite children  over the age of 7 who have not been Baptized and/or received First Eucharist to enter our Children's RCIA.  Please call Cass in the parish office for information.
Baptisms: Do you have an infant or young child whom you would like Baptized? Please call Cass in the parish office to register for class and information about the next Baptisms at the parish.
Middle School Ministry:  Join Us at 12:15 pm on Sunday! Middle School Ministry
---
Our Mission:
St. Pius X School community in accordance with the teachings of the Roman Catholic Church commits itself to the education of the whole child in body, mind, and spirit.
 All Things New in Christ.