CALENDAR OF EVENTS
November
12    No School for students
12    Parent Teacher Conferences
13    Legacy Tree Planting Ceremony
15    Virtue of the Month Awards
16    Catholic High School Virtual Q&A night
22-26 Thanksgiving Break
ANNOUNCEMENTS ABOUT COVID-19 AND SCHOOL UPDATES
Information and Resources
---
NEWS AND EVENTS
Attention 8th Grade Families
---
Hot Lunch Orders
Please check RenWeb/Family portal for the menu and to place an online order. Lunch orders are only open for the following dates: November 15 – November 19. Lunch orders most be submitted by Noon Friday, November  12, 2021.  Cost of lunch will be added to your FACTS account.
---
Fundraising Opportunities
PAPA JOHN'S DOLLARS FOR DOUGH!!
In addition to Papa John's, remember to show our other school sponsor, Fuddruckers you support. 10% of all proceeds will be donated to the school. 
---
St. Pius X Church News
Faith Formation
First Reconciliation and First Eucharist: We invite all Catholic 2nd graders and older to St. Pius X First Sacrament preparation. Sacramental Prep will start January 2022.  First Reconciliation class will be on Saturday Mornings. Dates will be shared in November.  First Eucharist celebration will be after Easter this Spring.  Registration is online or you may call Cass in the parish office at 757-583-0291 ext. 13.
RCIA: Adults: Do you want to learn about the Catholic Church? Can we help you as an adult get ready for First Communion? We can assist you with these processes. Come to St. Pius X Catholic Church Open House for inquirers on October 5th at 6:30 pm in the Church.  We also invite children  over the age of 7 who have not been Baptized and/or received First Eucharist to enter our Children's RCIA.  Please call Cass in the parish office for information.
Baptisms: Do you have an infant or young child whom you would like Baptized? Please call Cass in the parish office to register for class and information about the next Baptisms at the parish.
Middle School Ministry:  We invite your Middle School Teen to join us for EDGE  Sunday at 12:00 -1:30pm @ School Entrance. The goal each Sunday is for the youth to grow in community and have fun with one another! Teens are welcomed to bring a friend.  For more information or to register click the link: St. Pius X Youth Ministry – Home (weebly.com)
---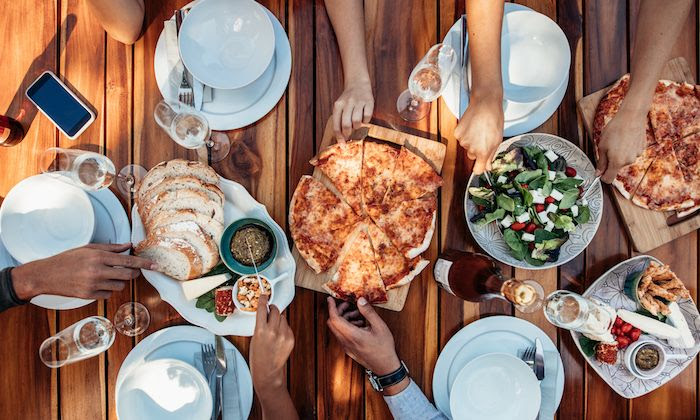 Welcome to our High School Dinner Nights as promised for ADVENT. We hope you can join us each Wednesday listed below. We will meet at a local restaurant near our Parish for fellowship and dinner. We will kick off on November 17th @ 7pm. Restaurant will be disclosed Sunday 14th to those who sign up. Use the link  Wednesday Dinner Night  to sign up. 
---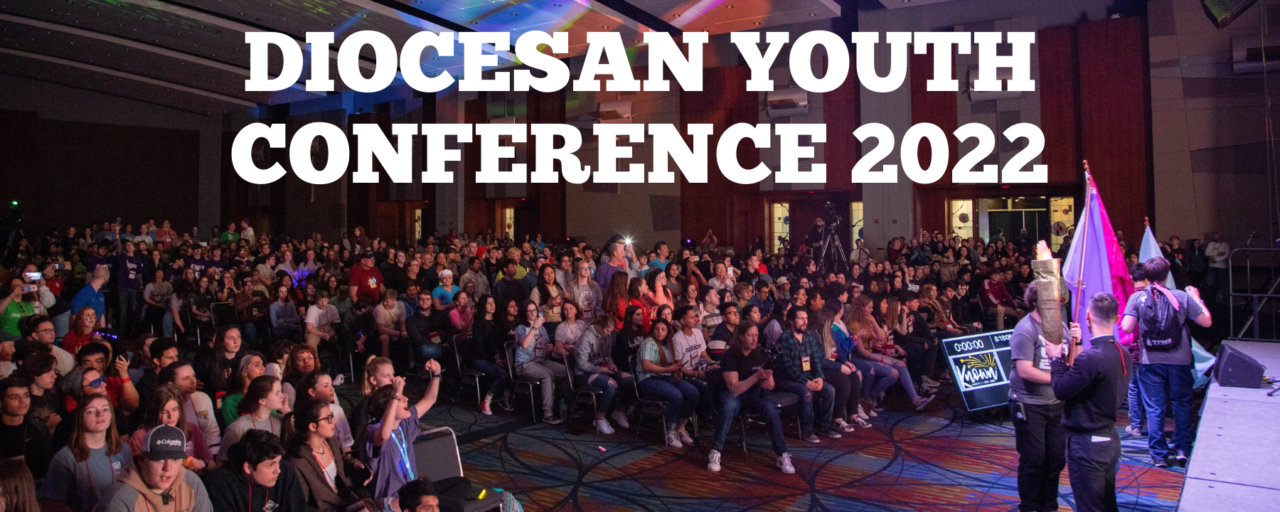 This event is OPEN to ALL 8th-12th grade youth.
What is the Diocesan Youth Conference?
The Diocesan Youth Conference (DYC) is an annual weekend event that gathers high school youth from Diocese of Richmond parishes in one central location.  DYC is a highly energetic and engaging opportunity for our high school teenagers to gather as a larger Church community and celebrate the richness of our Catholic faith.
What are some highlights of the Diocesan Youth Conference for 2022?
Sacraments.  Mass will be celebrated on both Saturday and Sunday with all attendees.  In addition, opportunities for Eucharistic Adoration and the Sacrament of Reconciliation will be available.
Breakout Sessions.  We will offer breakout sessions for adults and youth focused on engaging topics, including several panel-type discussions.
Diocesan Youth Choir.  We invite interested youth to participate in the Diocesan Youth Choir for Sunday Mass at DYC.  Participants need to indicate if they would like to participate on their registration; these participants and their youth ministers will be notified about rehearsals during the weekend.
Where and when is the Diocesan Youth Conference?
The Diocesan Youth Conference will be held on Friday, February 11 through Sunday, February 13, 2022 at the Greater Richmond Convention Center in Richmond, Virginia.
What is the registration fee?
The registration fee per participant is listed below:
Early Bird: $145 If registered by November 30. 

Reserve your spot with $50 Deposit and Registration form 
***Payment Plan
 $50 Payment due January
 $45 Payment due February
***This with early bird special 
After November 30th : $195 (based on 4 youth per room)
Space is limited to 12 youth only! So sign up TODAY to receive registration form!
Our Mission:
St. Pius X School community in accordance with the teachings of the Roman Catholic Church commits itself to the education of the whole child in body, mind, and spirit.
 All Things New in Christ.
-Pope Pius X