We believe that it is an honor and a privilege to be part of the educational journey of students in a Catholic school. Parents are required to spend a minimum of 20 hours of their time and talents in volunteer services at school. There are many areas within the school in which volunteers are vital.
At St. Pius X, volunteers help in the classrooms, lunchroom, clinic, office, computer lab, library, with fundraising events, and on the various committees and associations that support school activities. For more information contact the school office at school@piusxparish.org
The Diocese of Richmond has implemented VIRTUS training as one of a few programs in response to the Protection of All God's Children Charter.  All volunteers to the school are asked to click on the Virtus training link below and sign up to take the Virtus training and complete the ScreenONE Form (background screening).  Volunteers will also need to read the Diocesan Safe Environment Regulations and sign the acknowledgement form before volunteering. Please see the link below to access the regulations and the acknowledgement form. Turn the form into the school office.
Virtus Training – To register click on www.virtusonline.org 
Safe Environment Regulations
Safe Environment Acknowledgement Form
Track your service hours on RenWeb.  Once logged into your account, go under the Family Information tab and click on the "service hours"tab located to the right of the screen.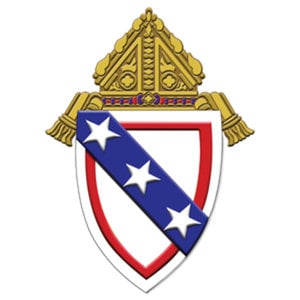 The Catholic Diocese of Richmond is committed to ensuring that diocesan institutions and ministries provide a safe and nurturing environment for children, young people and vulnerable individuals.  The mission of the diocese Safe Environment Program is to create a safe environment incorporating the standards as outlined in the Charter for the Protection of Children and Young People.
List of Volunteer Opportunities
St Pius School Board
Home & School Association
Athletic Association
Cafeteria/Lunch time volunteer
Bazaar volunteer
Auction volunteer